D5810
Digital Centrex Compatible Speakerphone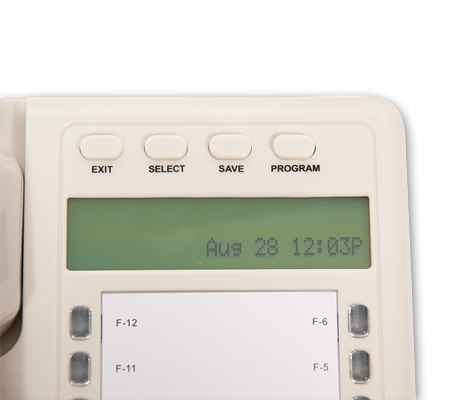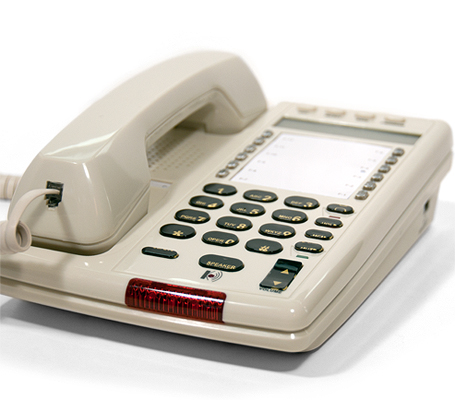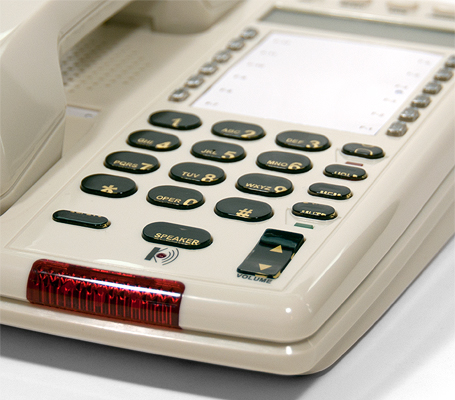 The D5810 is Inn-Phone®'s solution for Digital Centrex applications. The D5810 is a brand new Digital Centrex end point and not a remanufactured or refurbished telephone. The D5810 comes with a full one year manufacturer's limited warranty.
Like all Inn-Phone products, the D5810's unique Heavy Base design provides longevity and durability within a ruggedized speakerphone design. The Heavy Base helps minimize breakage as compared with lighter phones that can more easily be dragged from desks and work surfaces resulting in breakage and more frequent replacement. The Heavy Base extends product life and helps control telephone maintenance expenses.
The D5810 meets all Digital Centrex operating standards. In addition to a full duplex speakerphone, the D5810 offers optional headset connectivity and a large face plate design for easy-to-read service button assignments.
The D5810 product is the ideal choice for Digital Centrex end point requirements in any environment utilizing Digital Centrex services for telephone operation. Contact Inn-Phone for a quote today!