D2600C
Traditional Deskset phone with a rugged design and modern electronics.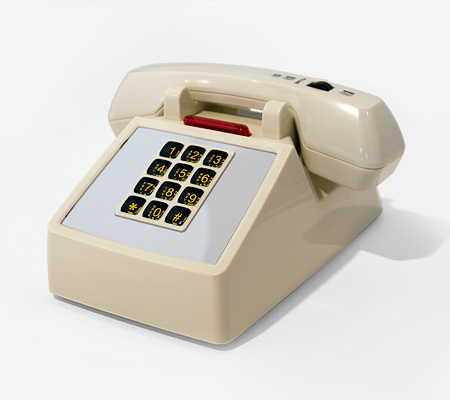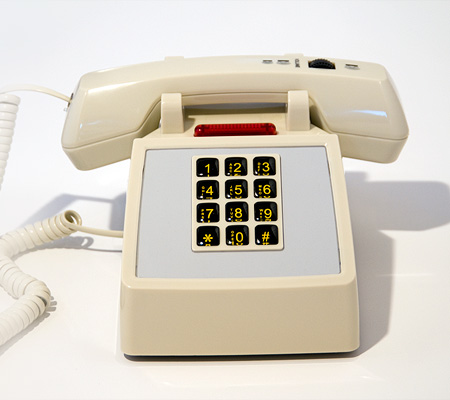 The D2600 is Inn-Phone®'s retro design for guest room telephone customers looking for a more vintage phone application. The D2600 is modeled after the extremely popular AT&T 2500 set. The D2600 has been updated with a ruggedized design, modern electronics and a Heavy Base. The Heavy Base design helps minimize breakage as compared with lighter phones that can more easily be dragged from desks and nightstands resulting in breakage and more frequent replacement.
The D2600 can be configured with customizable face plates to provide basic contact information and instructions for phone operation.
The D2600 meets many guest room telephone standards for economy hotel brands and supports ADA requirements for volume boost for hearing impaired guests. We offer a detailed PDF on the D2600 Guest Room Telephone if you need printable information.
The D2600 is an ideal choice for very low cost, reliable, guest room telephone and service phones for added guest convenience or for applications where a more traditional and familiar phone design is desired. Contact Inn-Phone for a free sample or quote today!